6th-9th Grade
Our middle and high school age campers have a space all their own – The Village. This special area of camp has its own GaGa Pit, Ping Pong tables, and gathering spaces for playing cards or talking with friends. Older campers experience greater autonomy, more choices, and increased challenges while also enjoying opportunities for leadership development.
View this year's Day Camp rates.
The Village • Campers entering 6th-9th Grade
Daily Schedule
9:30 am Bus Arrival & Morning Assembly
9:50 am Color Time
10:05 am Hangout in the The Village
10:55 am Advanced Chugim (choose your activity)
11:45 am Lunch in The Village
12:15 pm Song Session & Chofesh (recess)
1:30 pm Group Activity and Canteen
2:30 pm Free Swim
3:20 pm Snack & Afternoon Assembly
4:00 pm Bus Departure
Sample Choice Options
During the registration process, campers have two options for their afternoon activities.
Daily Chugim
Campers registered for the "Traditional Rainbow Day Camp" option have the opportunity to select 2 Chugim (free choice) activities each day. Chugim provide campers with the ability to truly create the individualized camp experience that they want and to try lots of new things throughout their week.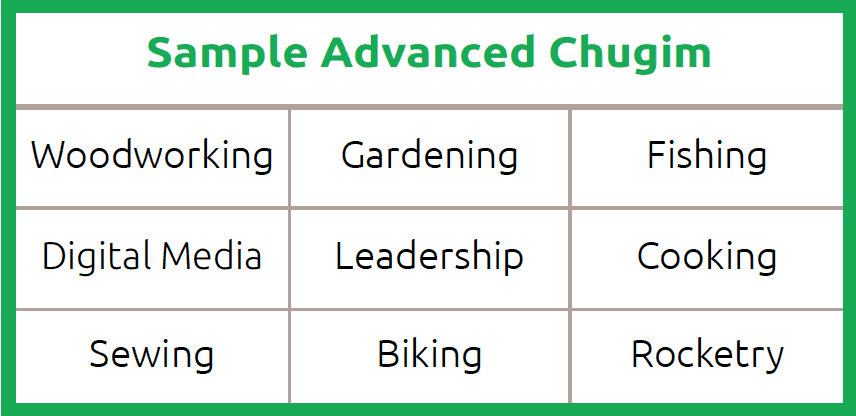 Shiluv (integration) Program
We want every camper to have a summer that fits their personal needs and abilities. The integrated Shiluv programs allow campers of differing abilities to be mainstreamed with their peers while receiving individualized support from professionally trained staff. This program is open to campers with physical, developmental, emotional, behavioral, and language support needs. A parent interview is required prior to the start of the registration process for each child. To begin the conversation, call JCC Rainbow Day Camp at 414-967-8248.
Shiluv Optional Add-on
Upstream Arts • Week of July 24-28
For campers entering 6th Grade & Older
Upstream Arts provides programming for youth and adults with mild to severe cognitive, developmental, and physical disabilities. In this one-week specialty camp, campers develop interactive social skills and strengthen communication using play, dance, theater, music, visual arts, and poetry. To register, contact Sarah McCutcheon at 414-967-8198.
JCC Member Value $375 / Community Rate $425
Overnight camp
When your child is ready for more independence, come home to Camp Interlaken.
LEARN MORE »
Camp never has to end
Kids Center Before & After School programs bring the same fun and energy to the school year.
LEARN MORE »
Explore your JCC
Let us help you find your center.